It's not just about the product. It's about the experience.
Welcome to Protech Printing, home of unique business promotional items, branded company merch, fun tradeshow giveaways & rush custom promotional products AND we host pop-up and long term company stores. We also have a large selection of trendy corporate gifts from promotional technology items, rush marketing giveaways, custom totes, branded vacuum insulated mugs, logo umbrellas and our always popular unique promotional items and swag. With over 35-years in business, we pride ourselves on our dedicated sales representatives, knowledge, superior level of service and our fast rush trade show items! We believe in providing quality branded promotional items and fun trade show swag that you will be proud to hand out.
Protech Printing is a Family-Owned Promotional Products and Tradeshow Giveaway Company
Protech Printing has been in the promotional product and treadshow giveaway business for over 35-years!  While our competitors have attempted to lower the cost per order by hiring inexperienced overseas sales staff or inexperienced call center support, we have taken the approach of building long term relationships and offering unique and creative promotional products and rush promotional items at highly competitive costs. Our sales people average over 10-years experience in the custom imprinted promotional product industry and we know our promotional items and tradeshow giveaways!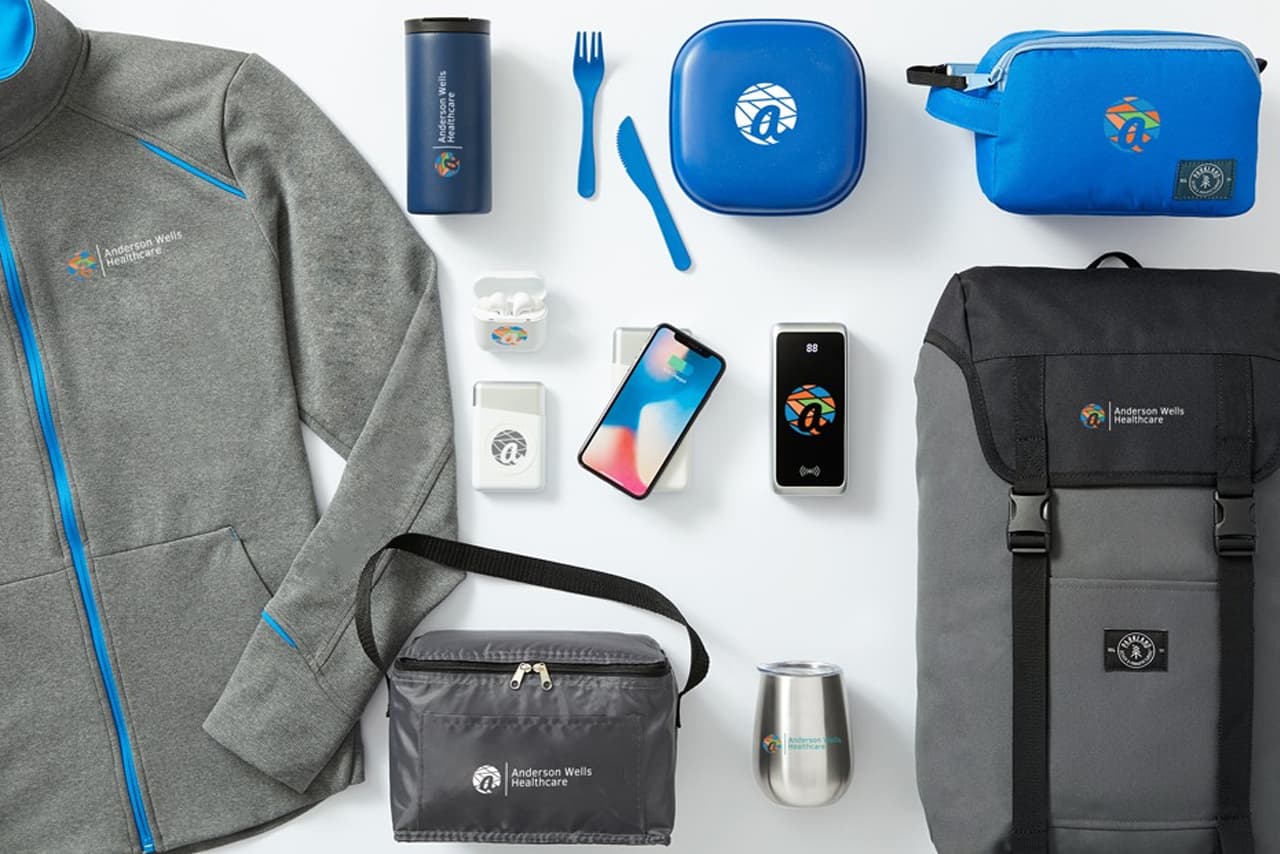 What is New and Hot in Promotional Products

Stay on trend with our selections.  What is the hot promotional product right now?  What is the new promotional swag?  What we are seeing are Qi or wireless charging pads, promotional socks and PopSockets!  We have our steady everyday best item sellers but these are the hottest trends in the corporate gift industry right now.
Also, it is that Holiday Season again so traditional holiday promotional items are in like custom ornaments, blankets and the ever popular soy based custom printed candles!
Tradeshow Giveaways and Conference Promotional Items

Since the beginning, Protech Printing has specialized in Tradeshow Giveaways. While a promotional pen may be okay for some trade shows, we like to come up with the creative and fun. Give us a call and let us know about your company, the type of trade show or conference you are attending, and we can come up with fun and unique tradeshow giveaways – some fun Swag. Today, some of our popular items involve tech corporate gifts, especially iPhone and Smartphone related items like power banks, charging cords and phone wallets.  With the latest generation of phones, Bluetooth earbuds and Qi chargers are fast becoming best-selling promotional items.
Custom Tote Bags, Promotional Backpacks & Trade Show Totes
Of our wide array of offerings, our custom tote bags, promotional totes and promotional backpacks have been some of our best-selling items! The promotional tote bag has recently changed drastically with the introduction of custom polypropylene grocery bags or non-woven tradeshow totes. This material is eco-friendly, typically contains a portion of recycled material and is recyclable! Popular in grocery stores and retail operations, we offer a wide variety of these custom imprinted shopping totes and bags as well as mini totes, large canvas bags and more. In addition, this material is being used in a variety of other custom bags including promotional cooler bags and drawstring backpacks. We also carry the traditional heavyweight cotton and canvas tote bags all with you custom logo!
If you still have questions about promotional items, please email or call our print professionals at (770) 425-3099.