Increase Your Direct Mail Campaign Results 23-46% with Omni Channel Marketing
Beyond Direct Mail finally combines your direct mail and online marketing, along with giving you the tools to track and follow up, allowing you to maximize your presence and marketing budget.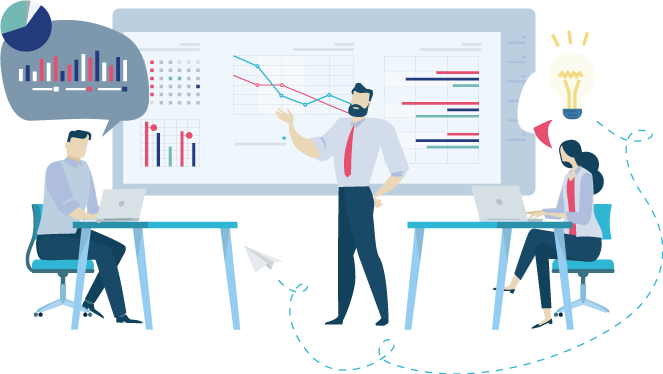 Social Match
Increase conversion by maximizing exposure to your mailing list through Facebook and Instagram ads before the mail has even arrived. SocialMatch is a 14 day program that begins on the mail date. Mail Tracking
Using cutting edge technology track your direct mail campaign down to the per piece level knowing exactly when your mail is being received. Want to know if a certain individual received their direct mail piece? Search by name!
Informed Delivery
USPS Informed Delivery users will receive a full color, clickable ad, along with a link to your website, within the grayscale email they receive. Tap your direct mail campaign into an engaged user base that delivers higher-than-average email open rates. OVER 29 MILLION subscribers and GROWING each week! Phone Call Tracking
Seamlessly track the effectiveness of your direct mail campaign by tracking and recording every call. With Beyond Direct Mail you get a local or toll free number allowing you to know exactly who is calling, which includes Full Name, Address, Gender, Age and Number. Online Follow-Up Ads
Increase conversions by pairing your direct mail campaign with the Google Network. If a prospect leaves your website without taking action, your ads will show up throughout their Google Network directing them back to your website. 26% conversion increase when website visitors have been retargeted. Online Follow-Up Ads keep your business in front of your prospect. Social Media Follow-Up Ads
Deliver your direct mail campaign marketing message again through Facebook and Instagram ads. With 3 BILLION active users, keep your message where your prospects are. Leadmatch
Add LEADMatch to your Beyond Direct Mail campaign to receive a list of who came to your website and what actions they took. From this process you will grow your original mailing list and start contacting new prospects.
Increase Your Direct Mail Results!